Senior Secretary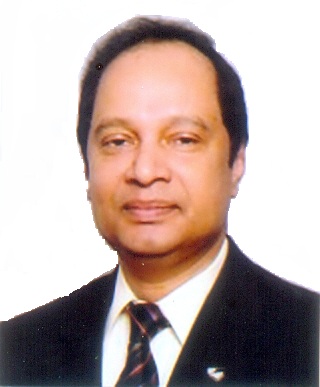 Name : Hedayetullah Al Mamoon, ndc
Parents : Father- Md. Jalal Uddin Molla, Mother : Mrs. Fatema Khatun.
Date of Birth : 05 October 1958
Present Address : House No-14, Road No-3, Dhanmondi, Dhaka.
E-mail : mamoonha@gmail.com
Permanent Address : Village-Choto Rajpara, Post-Bardhanpara, Nawabgonj, Dhaka.
Academic Attainments :
Masters of Public Affairs (MPA) in Governance & Public Policy, University of Dhaka.
Bachelor of Arts (Hon's) in English from the University of Dhaka.
Graduation from the National Defense College
Spouse : Mrs. Shoheli Anar Mamoon

Service Career : Hedayetullah Al Mamoon, a career civil servant stood first in the BCS (Special) 1982 exam and joined the Bangladesh Civil Service on June 19, 1983 later he was absorbed in BCS 1982 (Regular) Batch. He assumed the responsibilities in a number of positions in different capacities. He has been elevated to the rank of Secretary (in charge) on April 6, 2009 to the rank of Secretary on August 4, 2009 and to the rank of Senior Secretary on March 19, 2014. Prior to join as the Senior Secretary of the Ministry of Commerce on 06 July 2014, he held the following responsibilities:
a) Member (Industry and Energy Division and Physical Infrastructure Division) Planning Commission (April 28, 2013- July 6, 2014)
b) Secretary, Ministry of Information (21.10.2010 - 28.04.2013)
1) Chairman, Bangladesh Film Development Corporation (BFDC)
2) Chairman, Bangladesh Film Censor Board
c) Secretary, Ministry of Cultural Affairs (05.10.2009 - 18.10.2010)
d) Secretary, Ministry of Civil Aviation & Tourism (05.08.2009 - 04.10.2009)
1) Chairman, Bangladesh Services Ltd. (Owner of the Ruposhi Bangla Hotel)
2) Chairman, Hotels International limited (Owner of the Pan Pacific Sonargaon Hotel)
3) Member, Bangladesh Biman Board
e) Secretary, Bangladesh Public Service Commission
f) Additional Secretary, Ministry of Law, Justice & Parliamentary Affairs
g) Chairman, Bangladesh Road Transport Corporation (BRTC)
h) Managing Director of Dhaka WASA (Dhaka Water Supply and Sewerage Authority)
i) Additional Secretary, Ministry of Establishment (now MOPA)
j) Director General, Department of Social Services
k) Director, Bangladesh Parjatan (Tourism) Corporation
l) Deputy Secretary in Cabinet Division
m) Deputy Commissioner and District Magistrate, Sirajganj
n) Served as ADC Manikganj & UNO and Magistrate in different areas of the country.
Internationa Participation
Conference/Seminar/Training:
Completed MATT training programme. Attended training programme in Singapore
Civil Service College and in Manchester University, England

Countries Visited: The USA, Japan , the UK, France, Australia. Vietnam, Malaysia, Thailand,
India, Sri Lanka, China, Kingdom of Saudi Arabia, Singapore, Switzerland, Belgium
Germany and the Netherlands.
Other Acitivies: Life Member, Bangla Academy
Member, Asiatic Society of Bangladesh
Member, Bangladesh Sports Writer Association